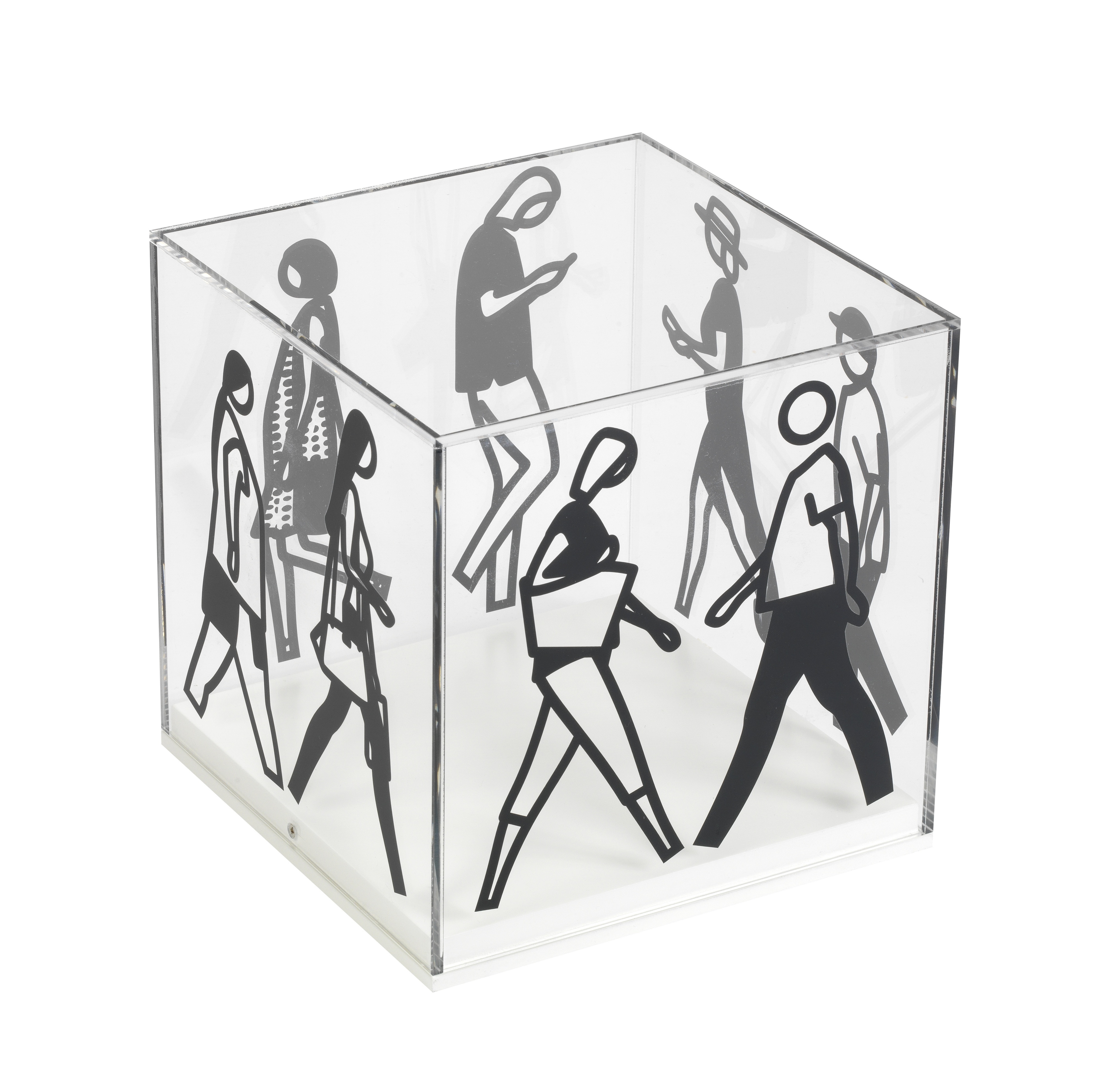 Julian Opie, Walking in Melbourne, 2016
Cure3 is a new art project devised by Artwise in partnership with Bonhams and the David Ross Foundation to raise awareness and funds for the charity, The Cure Parkinson's Trust (CPT). The charity's innovative approach to research has offered renewed hope for people living with Parkinson's as it only funds work which has the capacity to slow, stop or reverse Parkinson's, a degenerative disease which currently affects more than 10 million people worldwide.
53 artists of international standing have been invited to create an art work using a bespoke Perspex box 20cm3 - hence the title Cure3 with the box serving as a space to frame, support or contain each work, allowing for multiple approaches and interpretations.
The cubes will be on show at Bonhams, London from 13th - 15th March and sale of artworks will go live at 8am on Monday 13th March via the website. All the money raised eill go towards clinical trials to find a cure.
Cure3 artists:
Rebecca Ackroyd, Alice Anderson, Ron Arad, , Hrafnhildur Arnardóttir / Shoplifter, Rana Begum, Tony Bevan, Peter Blake, Willard Boepple, Rob and Nick Carter, Juliana Cerqueira Leite, Daniel Chadwick, Jake and Dinos Chapman, Mat Collishaw, Shezad Dawood, Bouke de Vries, Peter Doig, Knopp Ferro, Margarita Gluzberg, Andy Goldsworthy, Noémie Goudal, Subodh Gupta, Nicholas Hatfull, Sean Henry, Damien Hirst, Henry Hudson, Paul Huxley, Alison Jackson, Ben Johnson, Allen Jones, Idris Khan, Bharti Kher, Rachel Kneebone, Eva LeWitt, Liliane Lijn, George Henry Longly, Sarah Lucas, John McLean, Polly Morgan, Annie Morris, Julian Opie, Grayson Perry, Cathie Pilkington, Stephanie Quayle, Boo Saville, Conrad Shawcross, Yinka Shonibare, Sissi, Amy Stephens, Gavin Turk, Rebecca Warren, Hugo Wilson, Rose Wylie, Jonathan Yeo.
---
The Cure Parkinson's Trust (CPT) was founded in 2005 and is led by people living with the condition, including Co-Founder and President, Tom Isaacs. It has one bold aim – to cure Parkinson's - a degenerative neurological condition that is characterised by tremors, stiffness and slowness of movement. Parkinson's currently affects 127,000 people in the UK and 10 million people worldwide.
CPT is dedicated to beating Parkinson's through research, specifically driving towards treatments that can slow, stop or reverse Parkinson's. The charity manages a series of integrated research programmes including the Linked Clinical Trials (LCT) initiative which identifies potential new treatments by 'repurposing' or repositioning drugs that are already approved to treat other conditions.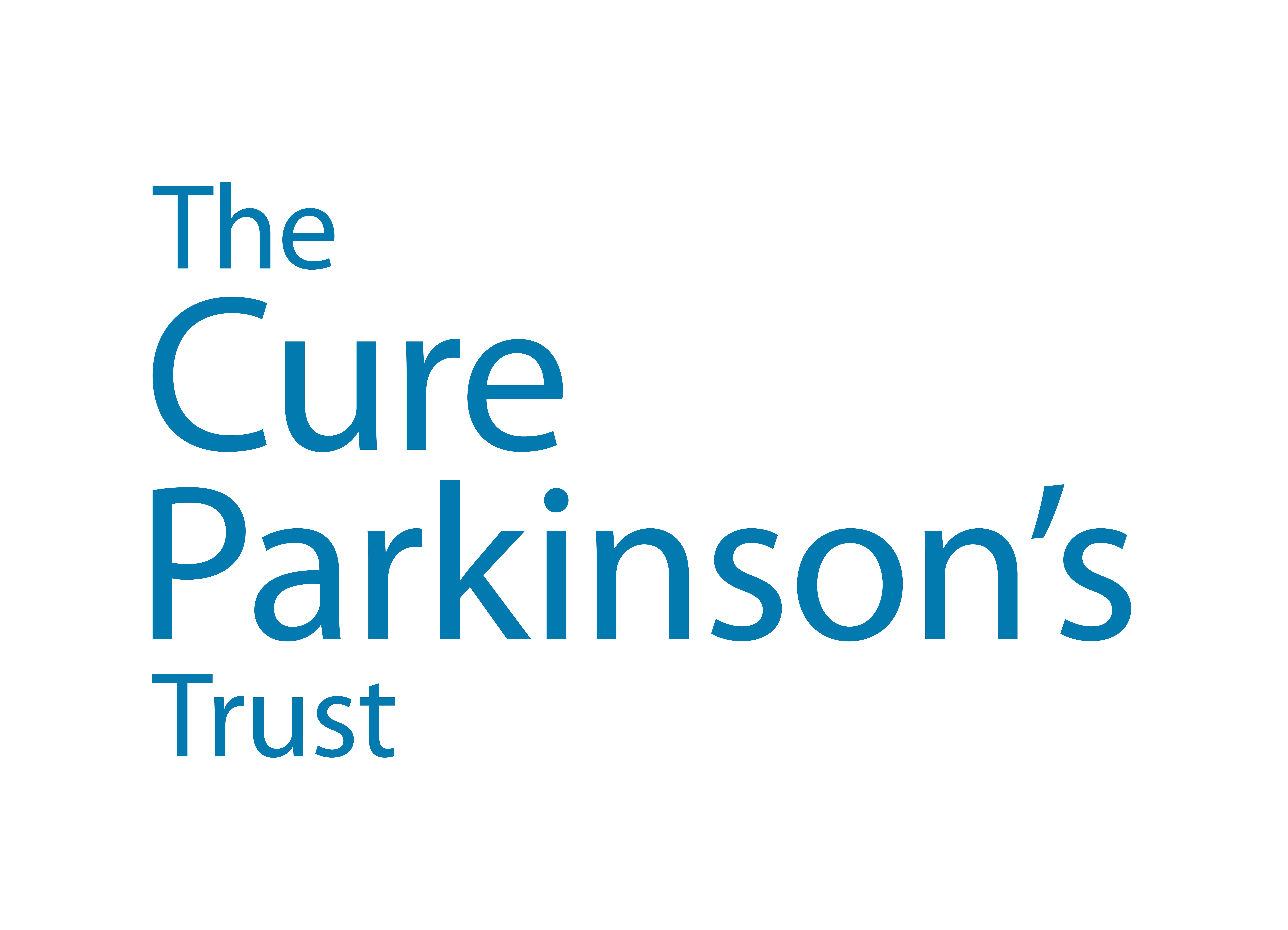 ---
Artwise Curators (founded in 1996) is a curatorial collective based in London, run by Susie Allen and Laura Culpan, that specialises in curating and producing public art commissions, museum and gallery exhibitions, and innovative art projects for charities such as WWF and the IUCN (International Union for the Conservation of Nature). Artwise projects have been exhibited in many inspiring spaces, such as Kunstmuseum Wolfsburg; Groninger Museum; Centraal Museum, Utrecht; Centre Georges Pompidou, Paris; The Whitechapel Gallery, and Design Museum in London. Artwise was commissioned to curate the international exhibition for the official Pavilion of Azerbaijan at the 56th Venice Biennale in 2015.
---
Bonhams is a privately owned British auction house. Founded in 1793, it is one of the world's oldest and largest auctioneers of fine art and antiques. The Bonhams name is recognised internationally throughout all sectors of fine art, jewellery, motorcars and collectors' markets. In 2015, the Bonhams restaurant was awarded a Michelin star.

---
The David Ross Foundation holds the belief that every child and young person has passions and talents. The foundation aims to help them discover their strengths by offering them a wide range of world class educational opportunities. Their primary interests are in the arts, community, education, music and sport and enabling disadvantaged people to participate fully in society.